Now that a majority of school districts across the country have either fully reopened or shifted to a hybrid model of online school and in-person classes, kids are once again sharing space with one another. It's still necessary to practice distancing and clean shared equipment thoroughly to keep kids from sharing and transmitting germs. Many school labs are turning to disposable headphones, and they are also using disposable earbuds for students who prefer them to an over-ear model. Not only are earbuds more comfortable for some students, they also sit directly in the ear, making it easier for students to hear the audio material. Here are some of the best bulk and disposable earbuds that can be used with Chromebooks and other operating systems. 
Soundnetic Bulk Disposable Stereo Earbuds Black With Foam Earpads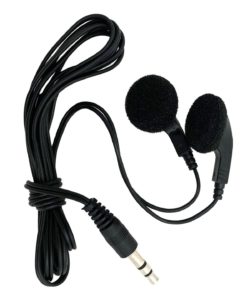 For older students who can be trusted to use small pieces of equipment responsibly, the budget-friendly Soundnetic Bulk Disposable Earbuds offer a classic earbud-style with foam pads that enhance comfort for the user. They are easy to fit into the ears and cancel sound well enough to make them perfect for testing, lectures, and other uses. These earbuds start at $1.45 each and can be purchased in bulk for a discount. 
Avid TT-3 Disposable Stereo Silver Earbuds in Resealable Foil/Plastic Bag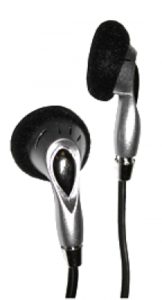 If you're in need of disposable earbuds, this model is cost-effective, starting at $0.99 per pair (price as of 2/1/21). They include 6' wires making it easy for students to move around the classroom without accidentally disconnecting their earbuds. They are comfortable, with a foam pad designed to provide cushioning. Each pair is packaged individually, so you don't have to clean them or worry about contaminating all of the earbuds in stock. 
Avid Disposable Earbuds AE-215 Stereo Rubber Tipped Bulk Earbuds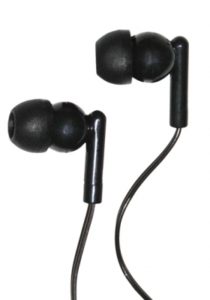 Students who are looking for increased sound quality will like Avid Disposable Earbuds with rubber tips. The shape of these tips helps to filter out more background noise, allowing students to concentrate on audiobooks and lectures and to better hear test questions. This model ranges from $1.49 per pair to $0.89 per pair depending on the quantity purchased. They also come individually wrapped for enhanced sanitation.
Bulk Disposable Smiley Stereo Rubber Tipped Earbuds
Another model with rubber tips is the Smiley Stereo model. These earbuds are not only made to block out exterior noise, but they are also angled for added comfort. They include a 4' cord, and they are durable enough to withstand use from students of all ages. The noise-canceling feature makes them great for testing and listening to lectures and lessons in the library or at home. Individual packaging helps your school align with cleaning and sanitation. 
Many schools use headphones in labs and classrooms, but some students prefer earbuds. They can be more comfortable and better filter out noise, allowing students to concentrate. Each of these models can be purchased in bulk for a discount, and they are affordable enough to keep your school on-budget. They are also durable enough to withstand students who play rough with the classroom equipment.